This post brought to you by Daytona Beach Area Convention & Visitors Bureau. The content and opinions expressed below are that of Our Homemade Life.
Long before I lived in Florida, family travel to Florida was an annual tradition. We would go to visit my Grandma, aunts, uncles and cousins; it was one of the highlights of the year! Each visit usually meant we would get to visit Disney, the Florida Mall and the beach! I have so many great memories at the beach!
Everyone knows that Florida has some amazing beaches! One of the most well known, and perhaps most popular beaches is found on the east coast, Daytona Beach. The beaches are covered in gorgeous white sand that sits densely on the shore allowing for visitors to drive their cars right along the water's edge.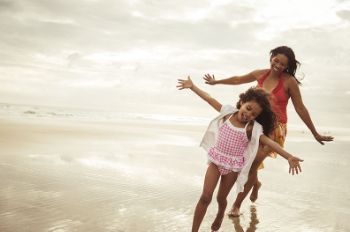 The sand is lined with great
Kid friendly options
for your family's stay including hotels, motels, condo rentals, bed and breakfast inns, vacation rentals and even camping grounds. No matter what type of accommodations you are looking for, you can find the perfect fit.
The beach is totally relaxing for me. I love to sit for a while and just watch the water dance back and forth but I also love to spend plenty of time walking in the water, breathing in the deep salty filled air.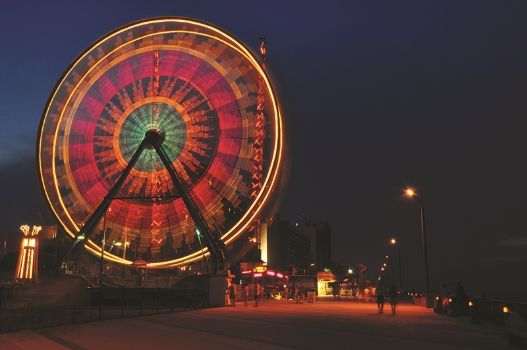 If you want more
Outdoor Fun
than just lounging on the beach, there are tons of options all close by. You can go deep-sea fishing where some of the best bass fishing in Florida is offered, rent equipment for endless water sports or visit one of Daytona's historical sites. Taking a budget vacation? Check out all the
Free Things to Do in Daytona Beach
.
Did you know Daytona is the Festival Capital of Florida? Fall festivals make this one of the best times of the year to visit Daytona Beach so that you can join in experiencing the fall festivals.  Attend the Daytona Beach Blues Festival or find daily live music at Bruce Rossmeyer's. If you love art, you can attend the Halifax art festival or Daytona Beach's film festival.
Whether you are looking for a place for to make family memories or the perfect spot for a romantic getaway, Daytona Beach has lots of great options for your perfect vacation. The beach awaits you!