This is a Sponsored post written by me on behalf of Pei Wei Asian Diner. All opinions are 100% mine.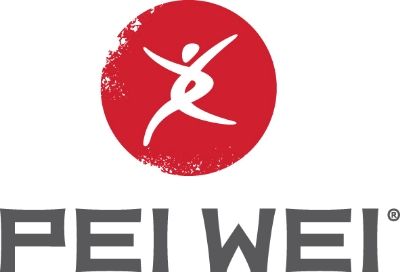 Have you ever heard of Pei Wei?  I was actually first introduced to the restaurant by my pregnant sister.  Unlike myself, when she was pregnant she craved Asian food.  After hearing just how much she loved it (and she did, they would travel 2+ hours one way to eat at Pei Wei), I decided I had to try them out for myself.
If you are looking for fresh, delectable Asian cuisine, than look no further than Pei Wei!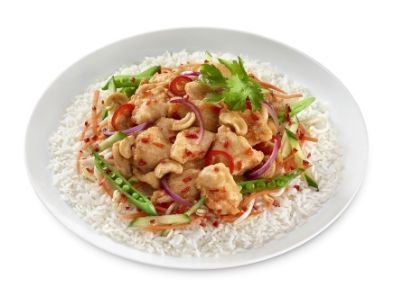 Pei Wei Asian Diner has introduced a nationwide reFresh this year with fresh new dishes, a fresh look and fresh small size entrée.  Their latest flavor profile addition to the Pei Wei menu is the Thai Lime & Chile!  It is served with white or brown rice, or as an entrée salad, incorporating your choice of protein – chicken, steak, shrimp or tofu.  I can't wait to try it out next weekend when we celebrate a belated anniversary weekend.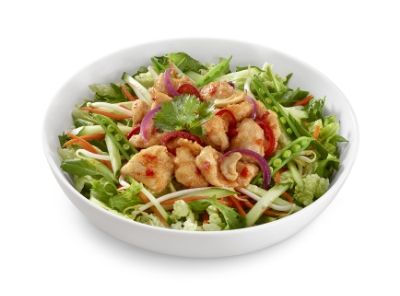 Let Me Introduce You to Pei Wei
Pei Wei offers a menu of fresh, high-quality Asian cuisine featuring 35 fresh, hand-cut ingredients.
You always get FRESH!  Each order is freshly prepared, wok'd to order dishes .
Because all items are made-to-order, you can customize it exactly how you want it.
Pei Wei offers a variety of gluten-free and vegetarian options.
The restaurant provides a lively, casual dine-in experience as will as the flexibility, speed and convenience of take-away service to provide guests with tasty options for a quick, light lunch or relaxing dinner.  Explore the Pei Wei Asian Diner menu to see which dish you would like to sink your teeth into.
With dishes starting at $6.39, no matter what your budget is, you can satisfy your craving for mouth-watering Asian Cuisine at Pei Wei!
To stay up-to-date with all the new menu options, as well as coupons and special offers, Like Pei Wei on Facebook, Follow Pei Wei on Twitter, and Follow Pei Wei on Pinterest.
What is your favorite dish you would order at Pei Wei?